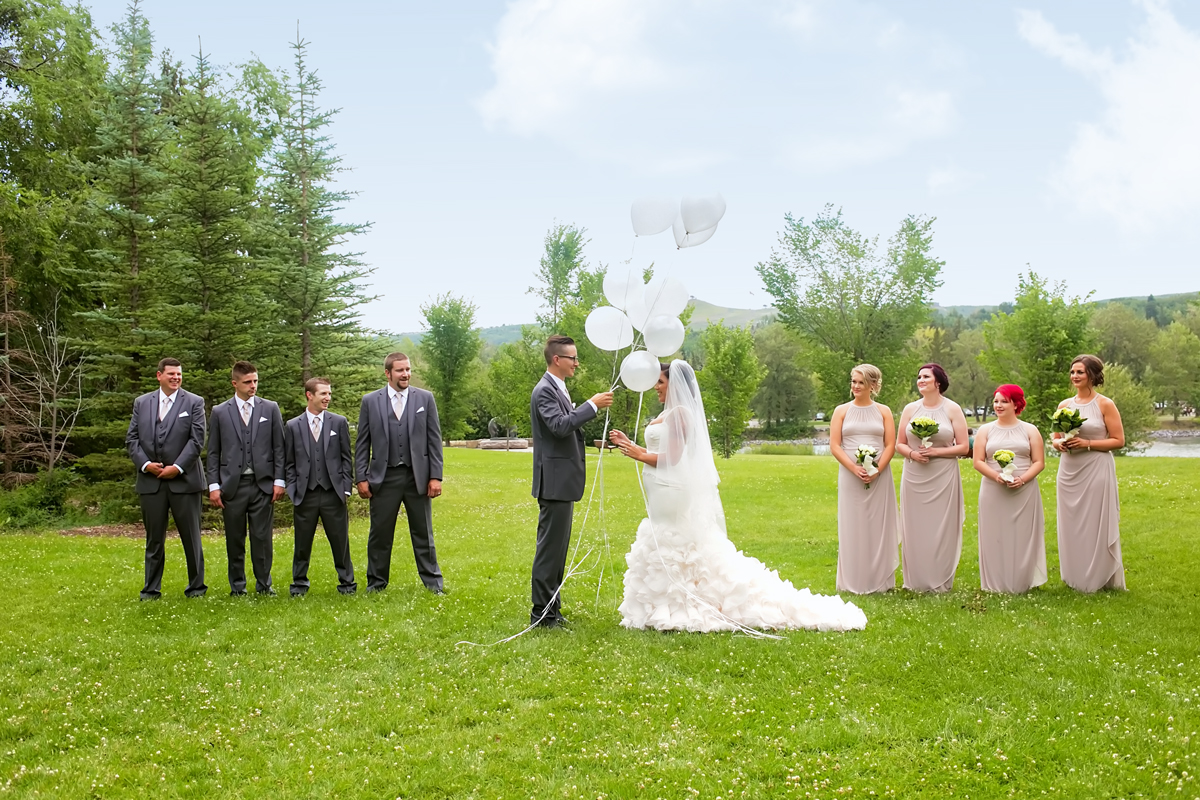 More and more couples are considering dong a first look on their wedding day. Tossing the one tradition of not seeing each other before the wedding day is helping everyone enjoy the day a little bit more.
I love doing a first look with my couples. A first look is a moment staged and setup for you to see each other for the first time, prior to the ceremony.  A site is chosen, slightly away from family and friends, to give you privacy and to make that moment perfect.  While one of you is waiting in anticipation to see their love, the other is excited for a big reveal. I, of course, will be there to capture every moment.  There are many creative and simple ways to do a first look, we will plan one that is a perfect reflection of who you are as a couple.  If you are considering a first look for your wedding day, your photography time like will look something like this:


6 Hours before the ceremony
I've just finished re-checking my bags and I'm now going over the wedding information form and having a final meeting with your second photographer to talk about the details of the day. 
4 Hours before the ceremony
I leave the studio for the getting ready site. Hair and makeup should be well underway to leave plenty of time for family and individual portraits.
3.5 Hours before the ceremony
I arrive at where you are getting ready to capture the finishing touches of hair and makeup and to document final preparations.
2.5 Hours before the ceremony
We arrive at our chosen First Look location where you see each other for the first time. A few minutes after this we begin formal portraits with the entire wedding party and a few of the two of you together.
2 Hours before the ceremony
The fun begins! We work in a variety of locations and capture a wide range of poses. About 30 minutes before the ceremony we stop to allow you to freshen up, collect your things, and make it to the ceremony site on time.
30 Minutes before the ceremony
I set out for the ceremony site. Here I coordinate with your officiate and set up any equipment needed for the ceremony. I take a last look around and find where the light is coming from to best document the ceremony. At this time you should have a quick refreshment and take 15 minutes of quiet time - separated from each other; you'll want to regroup before all the excitement begins!
15 Minutes after the ceremony
We arrive at the chosen location for your family portraits. We have a pre planned list of who will need to be at this location and who will be helping coordinate our groupings
45 Minutes after the ceremony
I enter the dining room before the guests arrive to photograph the cake and decor. I also take this time to set up room lights and spotlights if I find they are needed. Right before the guests arrive I touch base with the M.C or wedding coordinator to see if there were any last minute changes to the reception schedule.
1 Hour after the ceremony
At this time I strictly document the reception candidly as it unfolds, including the first dances, toasts, dancing, and cake cutting. But don't worry; I am always available for any photo request you may have throughout the evening. Just ask!
4 Hours after the ceremony
I pack up my equipment and prepare for my departure. First, I will check with you to make sure there aren't any further photos you would like or an overtime request. We may go outside for a night time photograph of the both of you to showcase the beauty of your location at night.
Two weeks before your wedding we will touch base via phone or e-mail to discuss your wedding day photo timeline. At this time I will also provide you with a wedding information form to fill out with all your wedding details including locations, family members, special wedding day events, vendors and much more. This information will ensure we are all on the same page for an unforgettable and stress-free event!