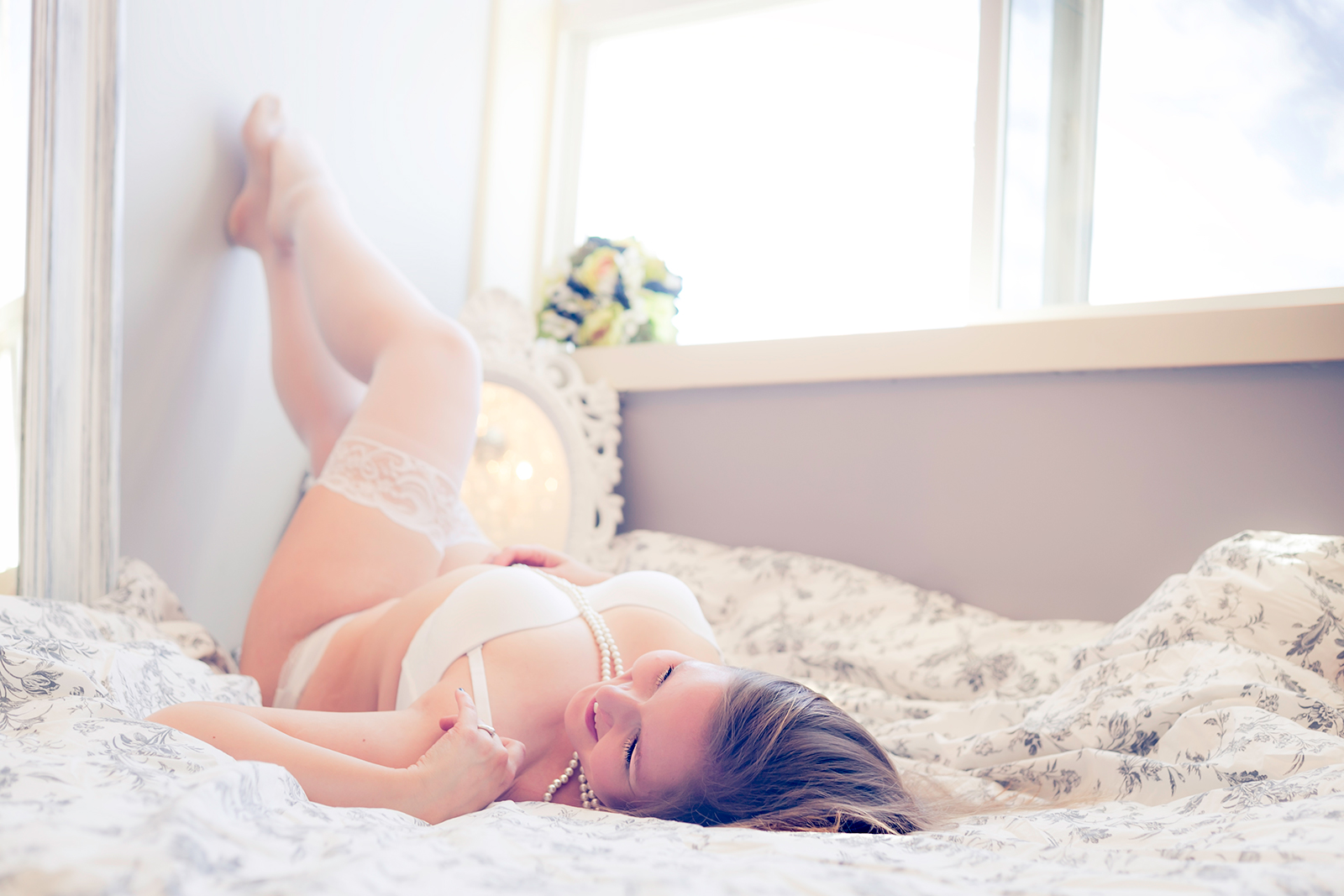 I love when I get to photograph a boudoir session. I love it even more when it is one of the most wonderful women I know!
I met Miss R a few years ago and fell in love with her spirit and personality. Full of life, spunk and beauty in and out - I love how free and confident she is!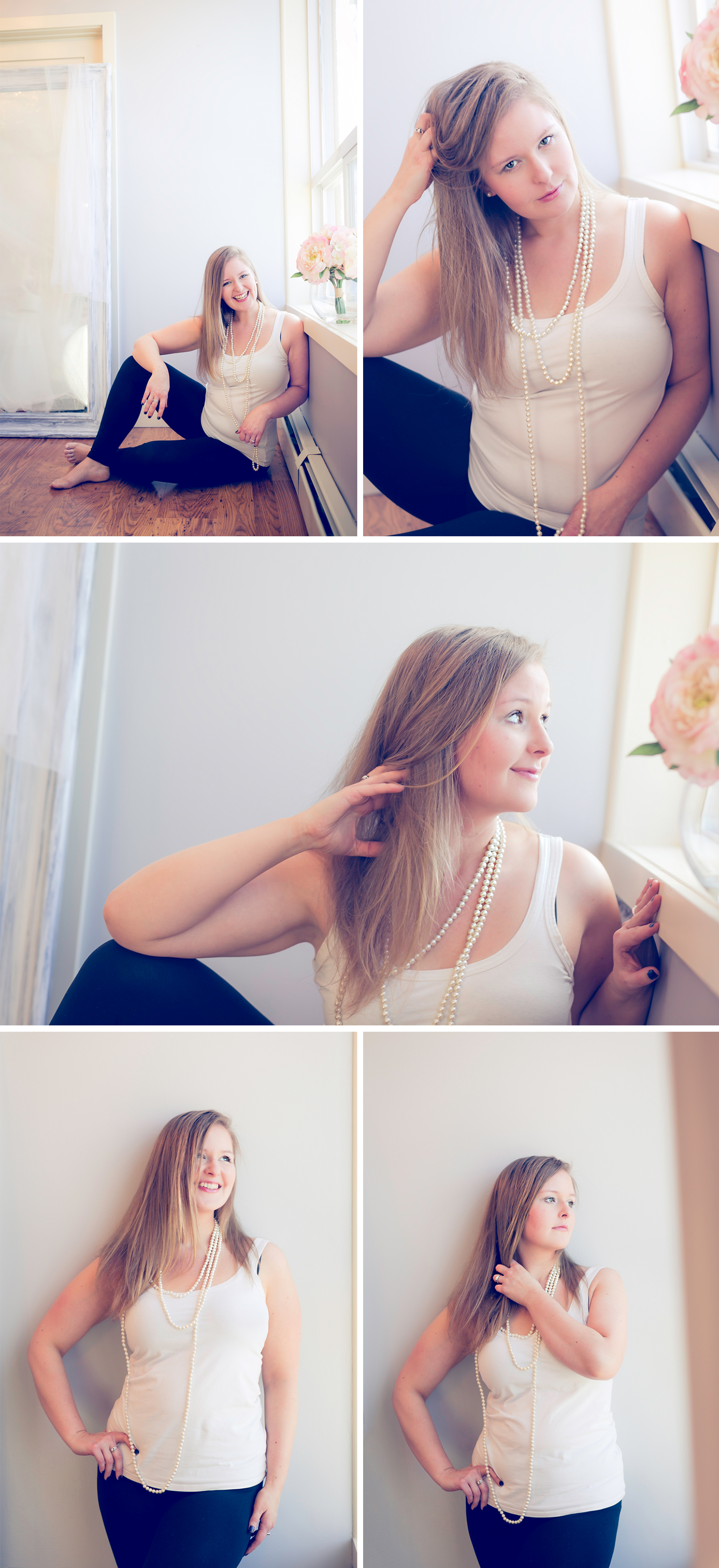 She showed up in a tank top and tights thinking "It's a boudoir shoot - I don't need to wear anything special. It is what's underneath that counts.." How very wrong she was.  Toss on some pearls and it was the perfect outfit to start out the session.   Very few woman realize just how beautiful they are in their every day clothes.. Be it tights, jeans, sweatpants or ( my personal favorite) pajamas! Beauty isn't about the clothes, it is about the person.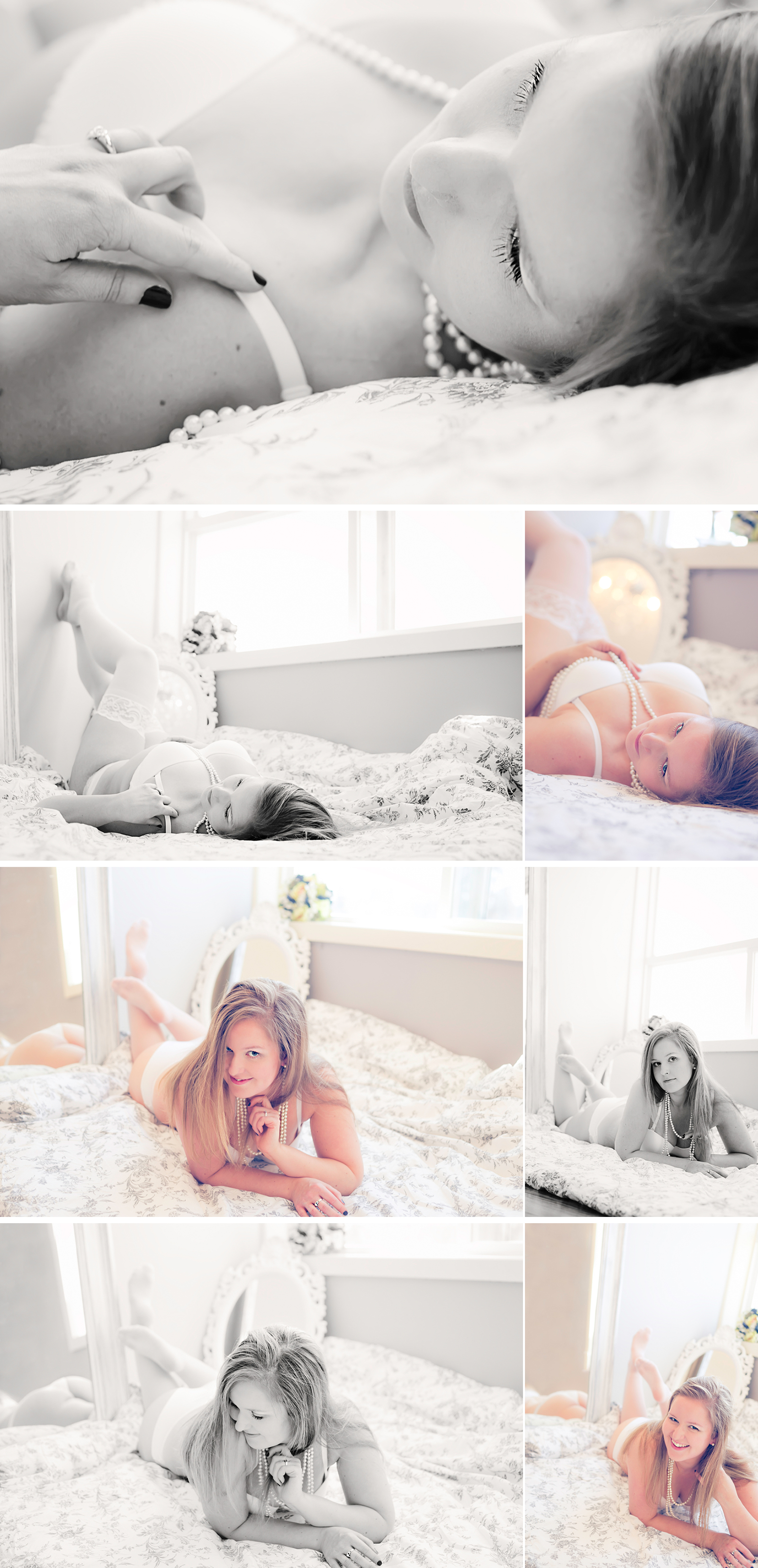 That being said.... It was a boudoir session after all... So we of course had to slip into something a little less comfortable. The pearls were the perfect accessory here as well, insert dirty joke here.  You'd think it was discussed ahead of time what would be great for the session. (FYI of course it was!)
As I keep writing about how amazing this session was, how wonderful and easy Miss R is to work with, and how much I love the images - I am noticing a bit of a love for those pearls! They were kind of perfect, I have to admit.


 I am thinking it is because of my AMAZING work on this session that the next blog post you see with this beautiful young lady will be a maternity session! YAY BABIES!