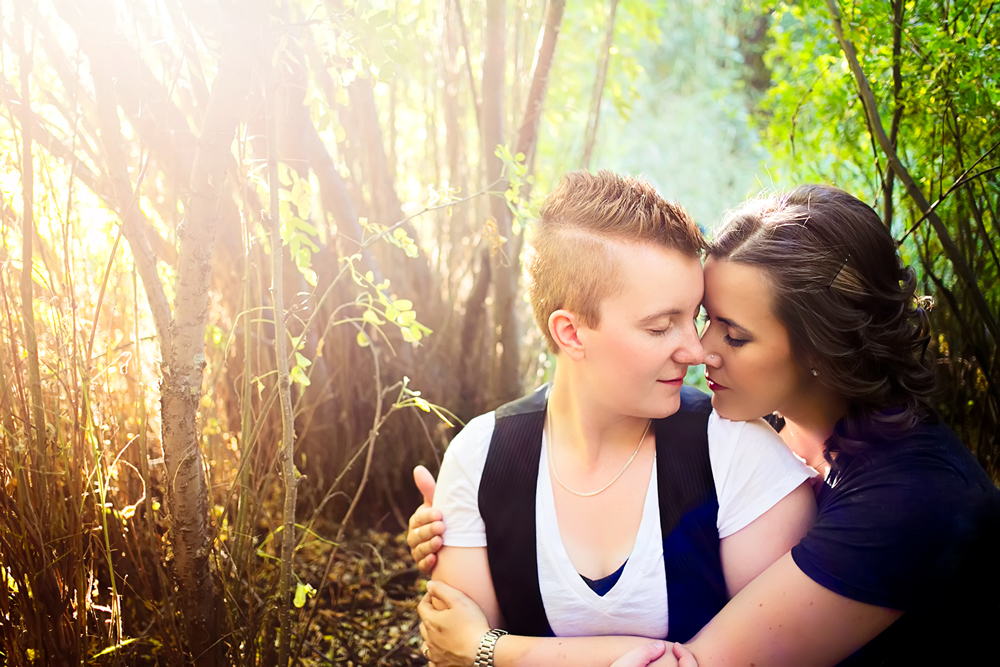 Only Sheena and Kyra can make Home Depot the most romantic place on earth.
I always encourage my couples to ensure that their engagement photographs are all about them. Who they are as a couple, things they like to do, places they like to go... When Sheena and Kyra told me what their idea of a Friday night date was I was determined to take advantage of it! They told me that on Friday nights they will go to Starbucks, grab their favorite drink, and then head over to Home Depot.  Once at Home Depot they just walk around and plan their dream home.  Every topic that involves a home is discussed.  Size, location, yard, kids, family events, dinner parties, wall paper, just name it. It was mentioned. They were so smitten with each other while telling me the story I had to make it one of our engagement session locations.

After a couple of phone calls - we were received with open arms! With the amazing support of Home Depot we were able to have full access to one of their locations!  It was perfect. They barricaded isles one at a time for us, allowed us to move things, and climb all over the place.  It was fantastic! Take a peek at some of the pictures.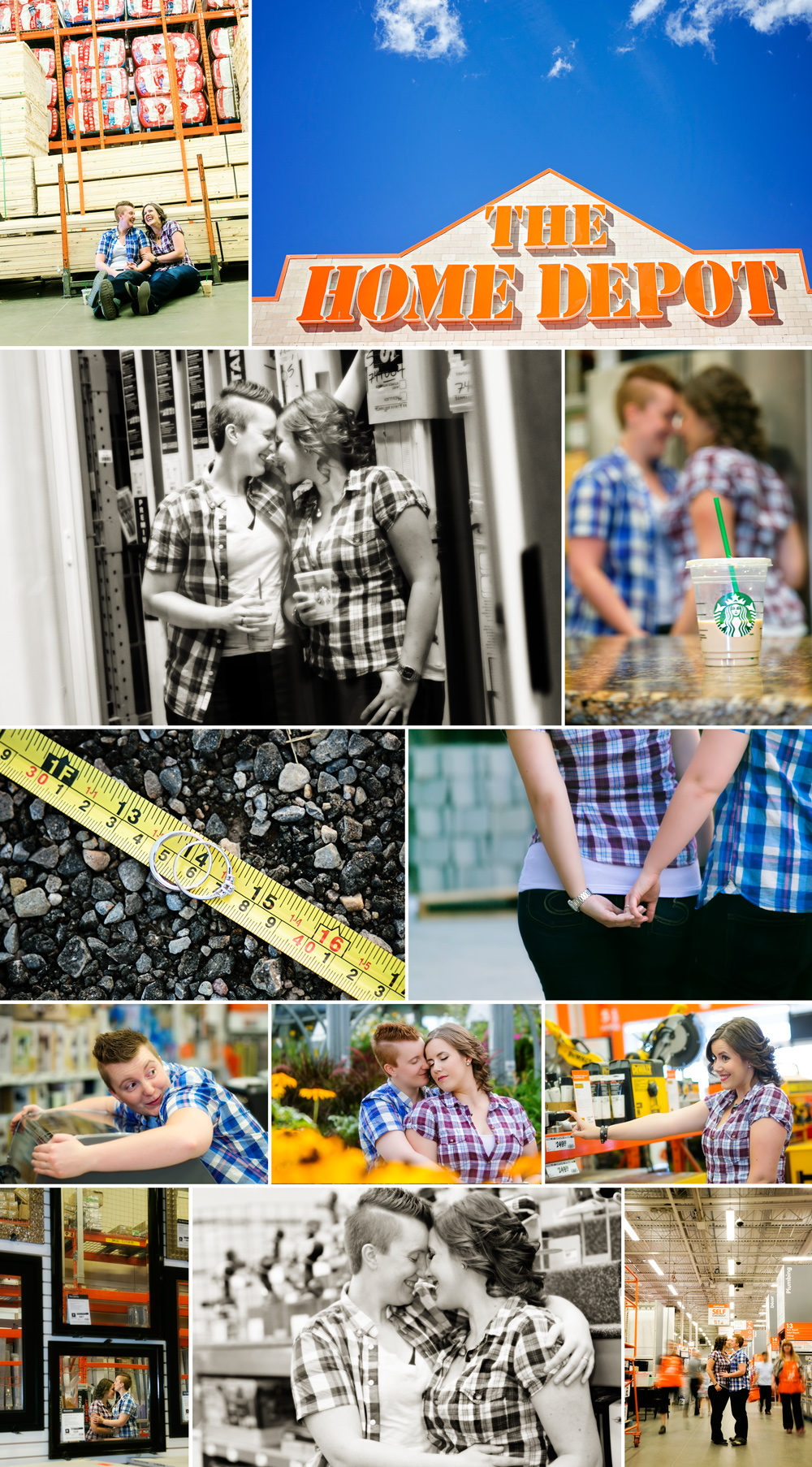 Fun, goofy, and still so romantic! I want to thank Home Depot for being so wonderful and allowing us complete access! Right after our time at the store we decided to go for a walk in the park to grab some beautiful sunset images. It was pure magic.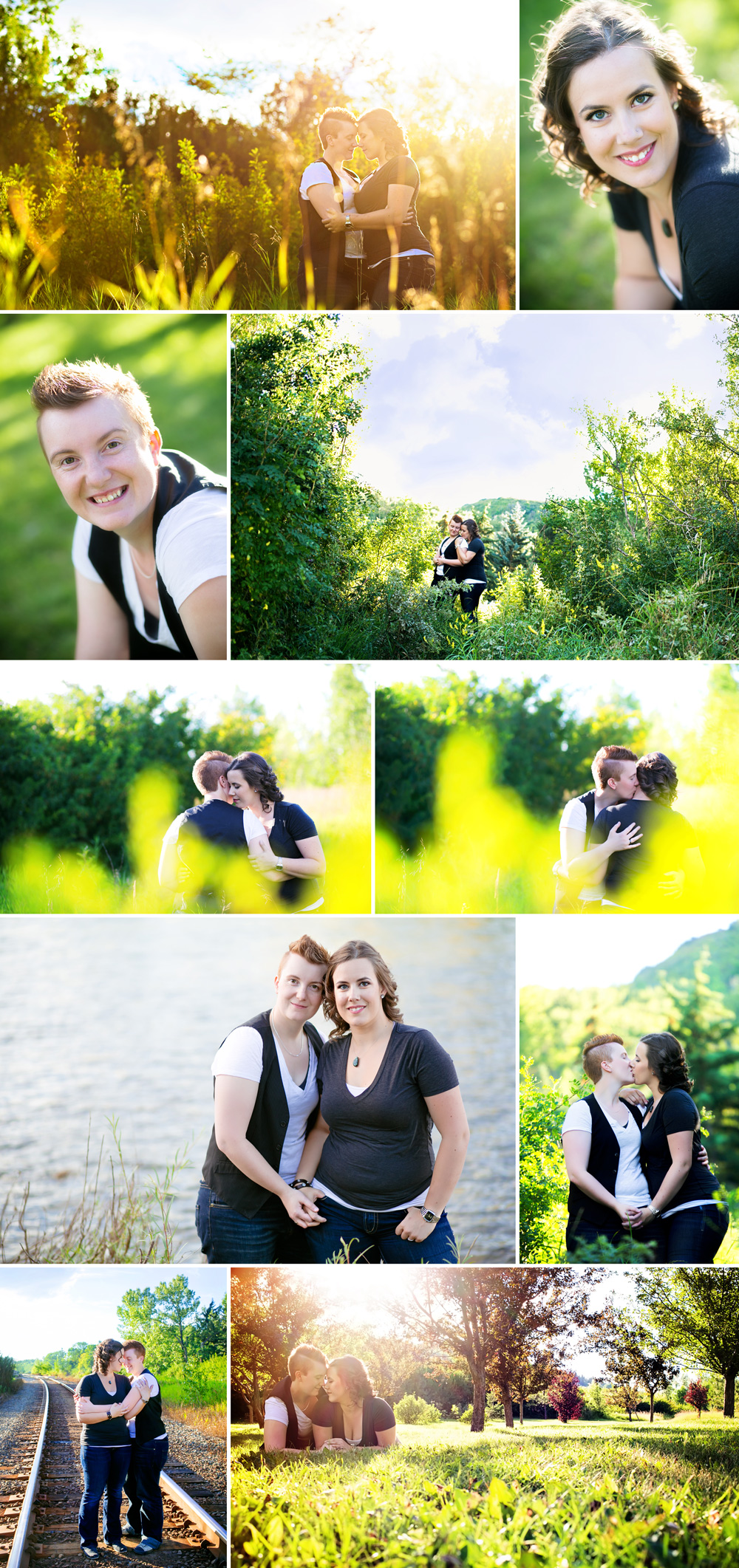 I love it when a plan comes together! I love that Sheena and Kyra were willing to go with the crazy idea of shooting at Home Depot! I can't wait to do more of these type of sessions with people!